Download EFD Dispatch Calendar version 1.0.3, Posted Jan 5, 2005
Bug fixed: Came up on Dec. 2004 instead of current month, some other minor fixes.
Added Custom Printing.
Below is the 6-month view, which can be sent directly to the printer.
4-month, 2-month and 1 month views can also be printed.
Desktop Calendar is the 1-month view and may be printed
The names of the dispatchers are just fake names and can be changed and password protected.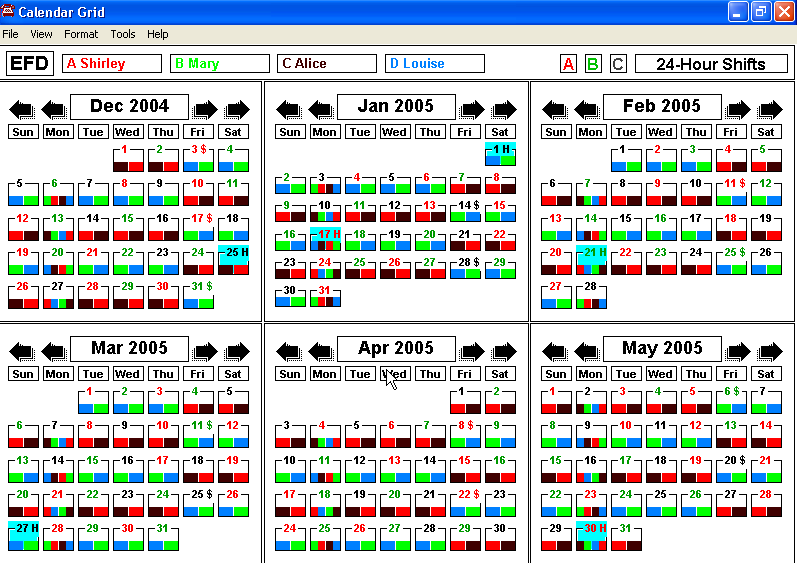 This is the desktop calendar which is the default form of the program