Snippets may be optionally generated with each web calendar.
Code snippets make it easy to insert the web calendar code into an existing web page as an alternative to using the entire web calendar html page generated by HotShift.
Anyone familiar with html code can easily paste the code snippets into an existing web page. If you are not comfortable editing html code simply use the html calendar and source file generated by HotShift as-is.
Comments are included in the code snippets to assist in pasting into the proper areas.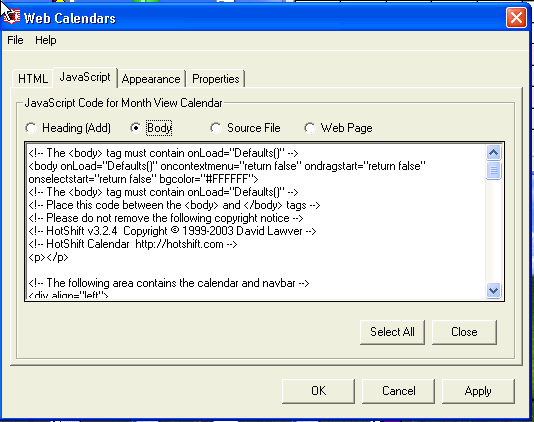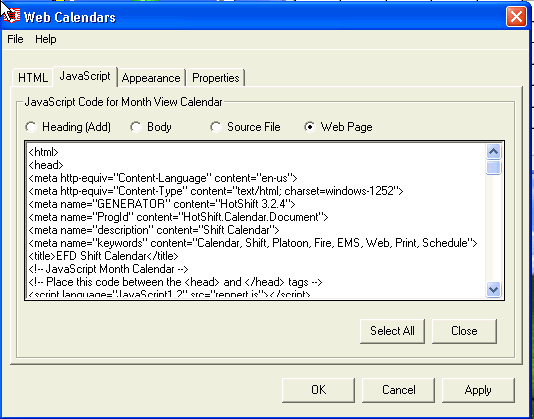 The matching source file is still required when using the code snippet.